Halloween: Fun Activities for kids, Why & How it is Celebrated & Safety Tips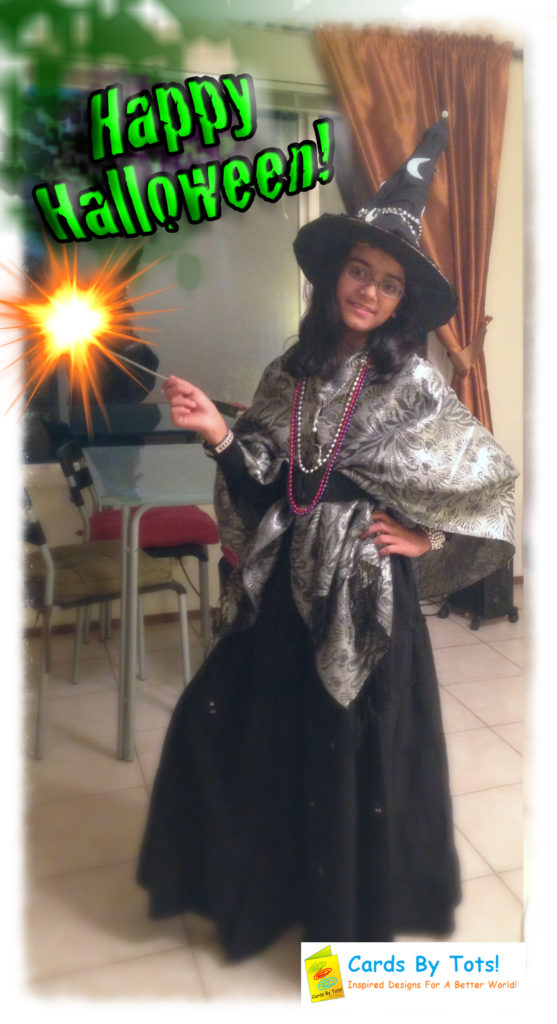 Halloween is the time of year that kids really get to let their creativity and spark of imagination out. From limitless options for activities to fun costumes and the age-old pastime of carving pumpkins, Halloween is a holiday that brings out the youthfulness in all of us. It offers a nostalgic celebration amongst the crisp, beautiful weather of the autumn. Let's take a look at some interactive and safe ways for you and your little ones to celebrate this treat of a holiday.
My daughter loves celebrating Halloween. For her, the most exciting thing is to create and wear her own costume rather than collecting or eating candies. Last year, her costume was an "Awesome Wizard", and she created the witch hat using a cardboard box, her black leggings, glow in the dark stars and moons, and beads. For the rest of the outfit, she used one of my long black skirts with a black party-wear scarf. Her imagination really paid off, as everyone loved the outfit!
Art/Fun Activities For Kids
Coloring pages are a fun way for kids of all ages to get into the spirit of Halloween. Below are two downloadable coloring pages for you to share with your children.
This first coloring page is an image of a little boy holding a pumpkin with a mischievous grin on her face and a bat flying behind her. On this page, we find all the classic motifs of the holiday along with tons of space for different colors.
The second coloring page is another picture full of classic Halloween imagery, with a witch holding her broom as a cauldron steams up into the night air behind her.
For more unique activities to do with your kids, why not try out a fruit skewer pumpkin or DIY skeleton hands!
The fruit skewer pumpkin (pictured below) activity is an easy and affordable one that is also super engaging for your child. Simply take a pumpkin and draw a fun face on it (or carve one!). Then, take long skewers of fruit and stick them into the top of the pumpkin. Not only does this look really neat, but it also offers a healthy food option to just candy for the holiday.
Next we have the DIY skeleton hands activity that only requires four items to make. Rubber white gloves, flameless candles, a permanent black marker, and a small mason jar. Color the gloves with the markers as shown in the image below. While you are waiting for the marker design to dry, take the mason jar and plop a flameless candle into it. Then, Take the gloves and put over the jars and voila! You have yourself a spooky and intriguing light!

Why We Celebrate Halloween
Halloween initially began as a harvest festival and feast in Scotland. It was the most important holiday of the year for the Celtic people, as it was believed that this was the day their loved ones' souls could walk among the living. This was a huge celebration, obviously, as it was a chance for people to see their loved ones again, so the celebration consisted of lots of food and dancing and merriment.
Some timeless Halloween traditions, such as carving pumpkins and trick-or-treating have their own interesting history as well. The Jack 'o' Lantern comes from an ancient story that in short tells us that carving pumpkins serves to keep away bad entities on Halloween with its scary face. Costumes themselves originally kept with the theme of the dead walking amongst the living, so people usually dressed up as ghosts and ghouls. And of course, perhaps the best part of Halloween—the trick or treating—originated when people wanted to get their hands on all the good treats being cooked for the Halloween celebration. When trick or treating began, people actually used to have to dance at the front door of a home for their treats!
How is it celebrated:  Costumes, Trick & Treat, Pumpkins
Halloween decorating: Black wreaths on the door, stickers of witches in the windows, and even yard décor of skeletons or zombies make for a great way to get into the season.

Pumpkin carving: No Halloween is complete without carving pumpkins! There are endless possibilities for carving patterns nowadays, too!

Costumes: This is the time of year to be anything! Kids really love to dress up like their favorite storybook or movie characters, and matching costumes between friends and siblings are also a really popular idea.

Trick or Treat: This is a Halloween must as a kid! Door to door with your plastic pumpkin to be filled with a variety of chocolate and sweets!
Safety for kids
Halloween can be a fun and exciting time of year, and to keep it that way for your children, utilize these simple ways to stay safe!
Be mindful of your child's costume. Always have something reflective on your child's costume. Glow sticks are also a good way to incorporate safety lighting into your child's costume, and kids love them.

Walk safe. Remember to follow crossing walk instructions correctly, look both ways before crossing the street, and pocket your cell phone to optimize your alertness.

Drive safe. If you're driving your child, keep your speed low and stay alert.

Stay with your child. If your trick or treating little one is under the age of 12, don't let them trick or treat alone.
References:
http://www.pinterest.com/pin/345158758916025262/
http://www.pinterest.com/pin/345158758916025260/
http://bestcoloringpages.com/halloween-is-ready-for-her-nightly-mission-coloring-pages_1d1014.html
http://bestcoloringpages.com/lets-have-some-fun-for-halloween-coloring-pages_1d1017.html
Why we celebrate Halloween
http://www.history.com/topics/halloween/history-of-halloween/videos/bet-you-didnt-know-halloween
http://www.huffingtonpost.com/2014/10/24/halloween-weird-facts_n_5948456.html
How is it celebrated:  Costumes, Trick & Treat, Pumpkins
http://www.wikihow.com/Celebrate-Halloween
http://urbanlegends.about.com/od/halloween/a/Why-Do-We-Wear-Costumes-Halloween.htm
Safety for kids
http://www.safekids.org/tip/halloween-safety-tips
http://kids.usa.gov/articles/halloween/index.shtml
Tags: Activities for kids, Cheeni For Tots, DIY, do it yourself crafts, edible arrangements, Events, fun activities, halloween
Trackback from your site.