We are delighted that you have decided to explore the Cheeni For Tots' Library Hindi segment, and look forward to making your visit fun, entertaining, and educational. We have created these modules, especially for library patrons – parents, teachers, grand -parents, and, of course, tots(!) – who wish to explore a second language, and wish to do so by learning Hindi, a beautiful and scientific language going back many centuries!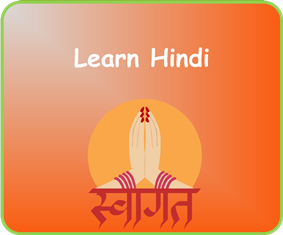 What's in a Name? … Everything! (with due apologies to the Bard – William Shakespeare)

Well, first things first – let us begin by telling you what our name means. Now "cheeni" in Hindi means "sugar or sweet", and so our name "Cheeni for Tots" stands for sweet little bites for tots – bites of language, culture, values, principles, and insights that, while being sweet (and thus delighting tots), lay the foundation of strong roots, roots that, we believe, will stand our next generation in good stead, when it comes time for them to take stewardship of our world and our planet! What parents and kids imbibe at Cheeni for Tots will, we hope, provide the elements of learning for a lifetime.
Why Learn a Second Language?

The next is: why have your tots learn a second language? The reason is simple: one of the fastest and easiest ways for your child to become smarter is for them to learn a second language. Studies at Harvard have shown that learning multiple languages stimulates neurogenesis – or the process of creation of neurons in the brain, which multiplies our synaptic pathways helping us become more intelligent. Now which parent doesn't want that! We know, 'cause we're parents too, and have always wanted to give our dear daughter the best advantage we could, and learning languages is a simple, fast, easy, and efficient way of doing so.
Why Hindi?

And, then of course comes the question: why Hindi?

Every language is uniquely beautiful, and draws much from the culture, region, and country from which it originates. In that respect, Hindi, a language spoken by 500 million people in the world (and understood by as many as 800 million), has its roots in the rich history, culture, tradition, and flavors of India – one of the cradles of civilization. The origins of Hindi can be traced back to the 7th or 8th century AD, although its illustrious ancestor Sanskrit dates back to 250 BC!

Hindi is the 3rd most widely spoken language in the world (after English and Mandarin), and is a direct descendent of Sanskrit, thus belonging to the Indo-Aryan group of languages, a sub-set of the Indo-European family. It has been influenced and enriched by Persian, Turkish, Farsi, Arabic, Portuguese, and English. Today, Hindi is widely spoken in South Asia (India, Pakistan, Nepal, and Bhutan), South Africa, Mauritius, the USA, Trinidad, Fiji, Surinam, Guyana, Yemen, Uganda, New Zealand, Malaysia, and Singapore.

Hindi has the advantage that its script, called Devanagari , and writing system, both inherited from Sanskrit, are very logical, straightforward, and easy to learn. Pronunciation is highly phonetic and simple to grasp as well, because, unlike languages like English, letters are always pronounced in the exact same way, in every setting. (There are symbols for modifying the pronunciation of letters in different contexts, which lend a wide richness of sounds to the language.) Among Hindi's unique features is 3-tiers of honorifics (a class of forms used to show respect), which allows great subtlety in adjusting the level of communication to suit "formal", "familiar" and "intimate" conversational settings. Thus, polite communicating of gratitude is an intrinsic part of the language, and does not rely on specific words for "please" and "thank you" – although you could always use their equivalents too!